Kader Asmal Fellowship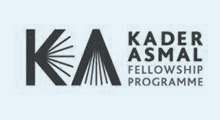 The Kader Asmal Fellowship Programme (KAFP) is a fully funded scholarship opportunity for South African students. It offers the opportunity to further develop skills and knowledge to contribute to socio-economic development and the achievement of the Sustainable Development Goals in South Africa.
The KAFP is targeted at early career professional women and men in South Africa, with leadership potential. Supporting the development of women's leadership capacity is a priority. In particular, the KAFP aims to support students who would not otherwise have the opportunity to pursue Master's level education in Ireland. Graduates from Universities of Historical Disadvantage (UHDs) and Universities of Technology (UOTs) are invited to apply.
The Kader Asmal Fellowship Programme is a South African strand of a broader Ireland Fellows Programme managed by the Irish Department of Foreign Affairs. The Ireland Fellows Programme enables early career professionals from eligible countries, with leadership potential, to benefit from a prestigious, world-class, quality education contributing to capacity building. It offers selected students the opportunity to undertake a fully funded one-year master's level programme at a higher education institution (HEI) in Ireland.
 In 2021, fellowships will be offered for postgraduate study in:
Agriculture, Environmental Science, Conservation, Rural Development 
Food Science, Food Engineering and related
Pharmacy and Biotechnology
Health, Medicine and Health Economics
Development Studies, Peace Studies, Conflict Resolution and Humanitarian Action
Education
Social Policy, Social Research, Community Development and Sociology
Women's Studies, Gender Studies, Equality Studies
Law, Human Rights and related
International Relations, Politics, Government, Ethics
Engineering, Hydrology, Sustainable Technology
Economics, Finance, Accounting, Management and Business
Information Systems and Communications Technology
Tourism
Please see

this document attached for a full list of eligible courses.
Ireland: A destination for Higher Education in STEM Study
Ireland is a world leader for scientific and technological education, research and industry. The KAFP offers aims to support critical skills development in Science, Technology and Innovation, and support women's inclusion in STEM, offering world-class programmes across a range of science and technology focused disciplines.
Ireland is home to over 1,000 leading multinational companies who require a skilled, educated and highly capable workforce. Ireland also has a strong and highly innovative SMME sector. Students who complete their studies in Ireland can extend their stay for a period of 24 months to join industry and gain valuable work experience and practical skills.
Are you eligible?
Please read the

guidelines carefully before applying.
Applicants must:
be a resident national of South Africa
Have work experience relevant to your proposed course(s) of study (this can include internships and volunteering)
Hold an honours' level academic quealification with a minimum grade point average of 75% (First class honour, or second class honour, Grade 1)
be seeking funding for a full-time postgraduate programme in one of the above listed subject areas
be able to take up fellowship in the academic year 2021/2022
Must not have applied for Kader Asmal Fellowship Programme on more than one previous occasion.
Please note applicants already in possession of a Master's degree are not eligible
What the Fellowship offers
The Kader Asmal Fellowships will cover:
university application fees
tuition fees
examination and other fees
economy travel to and from your country of residence to Ireland;
settling in allowance, book allowance and study allowance
accommodation
a monthly personal living allowance (stipend) to cover other living expense for you only and
the costs of an entry clearance (student visitor visa) application
How to apply
This fellowship is now closed. 
Watch three Kader Asmal Fellowship alumni give advice and tips about the application process.