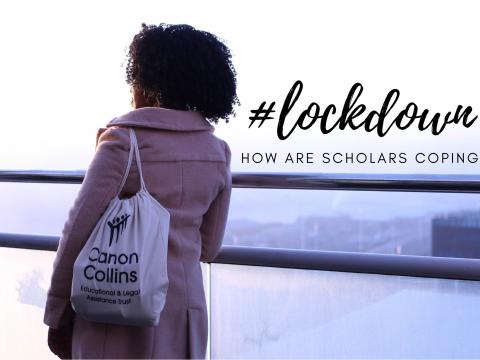 We asked three scholars how they were coping two weeks into South Africa's Covid-19 lockdown.  Click to read what they had to say:
Princess Alice Sibanda
"This is not a writing retreat, this is a war that we have to fight in stillness with stillness." 

Read Princess
Mirriam Mkhize
"It has been difficult having most of my family members deployed as essential service workers." 

 Read Mirriam
Dominic Liche
"I am learning new things about each member of my family – their fears, their aspirations. It has made me feel more responsible towards them." 

Read Dominic