VACANCY Partnerships & Fundraising Manager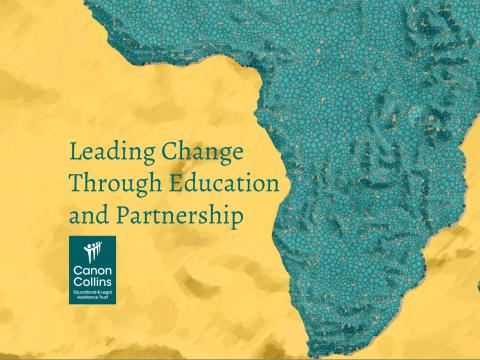 Friday, January 17, 2020

to

Friday, February 7, 2020
London
The role of the Partnerships and Fundraising Manager is to identify and cultivate new funding partnerships and strengthen existing ones. You will join Canon Collins' small staff team of seven, two of whom are based in South Africa. This role is based in Vauxhall (London) with flexibility, and some home working can be offered.  You will be assisted by an intern (until September 2020) whom you will supervise.  Both part time and full time arrangements will be considered.
By drawing on and developing the Trust's Fundraising Strategy, the post-holder will work closely with the CEO and trustees to research and pursue new sources of revenue, including support from corporations, high net worth individuals, trusts and foundations.  The role also includes maximising income from individuals who support the Trust by participating in events or leaving a bequest to the Trust in their Will.
The role is both strategic and hands on.  The postholder must be comfortable working at several different levels, networking with company bosses one day and developing a well-written proposal the next.  You will need to be both confident and persuasive, and a good communicator.  You will need to be organised and good at following up on leads, and our database can assist with this.
We are looking for someone with at least 3 years of fundraising experience, or an entrepreneur with a successful track record who can show they can transfer their skills to the charity sector.  You will need to demonstrate that you can think outside the box, but also have attention to detail.  You will be the sort of person who is driven by targets, not intimidated by them.  When things don't come off, you will not be discouraged.
Here's the

Job Description
Application notes
Please note that this post is only open to people who already have the legal right to live and work in the UK.  Overseas applicants will not be considered.
To apply, please send a CV and supporting statement of no more than 2 pages showing why you are suitable for the role and how you meet the Person Specification.  Please ensure you include references (which will NOT be taken up until we have your permission) and details of your most recent salary.
If you are seeking part-time hours, please make this clear and state the number of weekdays you can work for the Canon Collins Trust.
Deadline: Please send your application to the CEO at info@canoncollins.org.uk by 17h00 on Friday 7th February 2020.