Countdown to our 2017 Scholars' Conference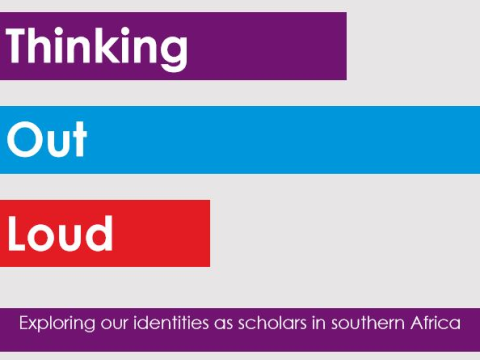 Cape Town, South Africa
We are currently putting the final touches to the programme for our 2017 Canon Collins Scholars' Conference which will be held in Cape Town next weekend, June 2nd-4th, kindly hosted by Webber Wentzel.
The conference will bring together 75 Canon Collins scholars from across southern Africa to network, share their research, take part in interactive skills workshops, and hear from a brilliant line-up of speakers.
The theme of this year's conference is 'Thinking Out Loud: Exploring our identities as scholars in southern Africa' and the focus of discussions will be around issues of identity politics in southern Africa. We will be exploring how race, gender, sexuality and nationality intersect to shape the experiences of southern African scholars in the academic, professional and personal sphere.
We are delighted to announce that the supremely talented journalist, author and political commentator, Panashe Chigumadzi will be delivering the keynote speech on the topic of identities and intersectionality. For a taster of her inimitable style and insights on issues of self-identity, watch her inspiring talk for TedX Johannesburg on 'A new self-identity for Africans'.
The weekend will also feature a public speaking workshop hosted by the Confident Communicator, an academic writing workshop led by Pfungwa Nyamukachi (The Conversation Africa/ Canon Collins Trustee) and our own Justice Mavedzenge (2016 Scholars' Scholar), as well as a mental health and wellbeing session run by Laetitia Permal (University of the Western Cape)
There will be a lively panel discussion on "Non-conforming narratives: a conversation about identity and inclusion" featuring a line-up of prominent activists and academics including Jabulani Pereira (Iranti-org), Professor Puleng Segalo (UNISA), Ariane Nevin (Sonke Gender Justice) and Sylva Ntumba Batshi (PASSOP). The panel, chaired by Canon Collins alumna and Trustee Nicolette Naylor (Ford Foundation) will address critical questions of how and why people face marginalisation, based on their intersecting identities, in southern African societies and discuss what can be done to promote greater inclusion and understanding.
We look forward to hosting this stellar array of speakers, and hearing more about our own scholar's contributions to important research in their fields.
For live updates from the conference, follow @canoncollins #ExploringIDs on Twitter.