Canon Collins E-News September 2017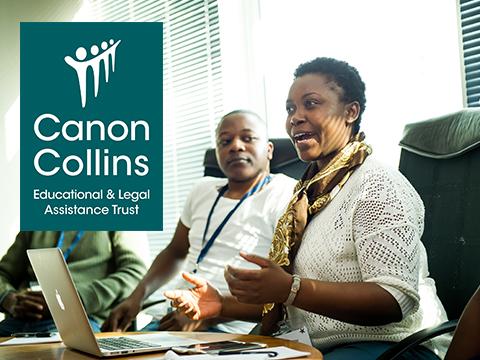 Thursday, September 28, 2017
London, United Kingdom
Dear Friends,
 
This September the Canon Collins team pored over 150 of the strongest applications for our flagship scholarship programme for postgraduate studies in South Africa. Nearly 1000 applications were received altogether and the quality  was as high as ever. The breadth of social justice projects being pursued by these talented young researchers is truly astounding.
 
Deciding who to shortlist to interview for one of the 40 awards we can give is never easy. How can we possibly distinguish between the relative importance of research into economic justice in Zambia and another project teaching literacy to hearing-impaired school children in Malawi? How can we rank a talented law student, working several part-time jobs to support their degree in refugee law, against an experienced specialist in childcare and protection working in deprived areas? The reality is that more people deserve scholarships for studies than we are able to give and we need your continued support to fund as many of these exceptional people as we can.
 
This will be my last year of reading these inspiring applications as I am leaving CCELAT this week, after five wonderful years at the Trust, and witnessing more than 300 students take up their studies with the help of a Canon Collins scholarship. Meeting the people behind these applications and seeing them go on to make a real difference in their sector has been a huge privilege. I know you'll continue to make it possible to help brilliant southern African scholars access the opportunities they greatly deserve.

Best wishes,
Victoria Reed
Scholarships Manager


*The Canon Collins Trust is greatly indebted to Vicky for her dedication to our scholars and their studies over the last five years, and we wish her every success in her new role.  We are also pleased to announce the appointment of Eva Lenicka as our new Scholarships Manager. Eva has been working alongside Vicky for the last three years in our Scholarships team.