Canon Collins E-News November 2017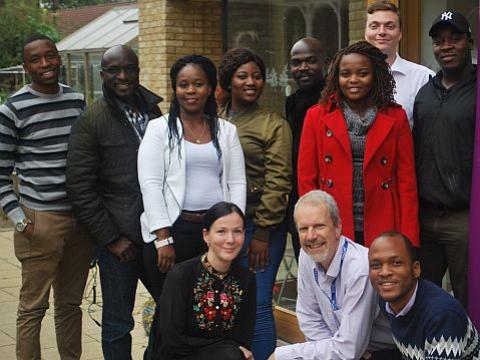 Monday, November 13, 2017
London, United Kingdom
Dear Friends,
It's that great time of year when we have the pleasant task of awarding the majority of our scholarships, delivering potentially life-altering news to dozens of highly deserving southern African scholars.
In recent years, we have chosen to narrow the academic scope of our scholarships and have selected a few key focus areas where we feel we can have the most meaningful impact. One of these focus areas is Education (Policy and Practice) and for our latest series of scholar podcasts, we've been talking to Canon Collins scholars and alumni who are working towards strengthening basic education in southern Africa. From inclusive education in Swaziland, to gender mainstreaming in rural Namibian schools, scholars are engaging in pioneering research and advocacy aimed at building fairer and more effective education systems in the region.
Given our historical origins in the anti- apartheid era International Defence and Aid Fund, which funnelled millions of pounds to South Africa to pay for the legal defence of political activists, it is perhaps unsurprising that Justice is, and always has been, one of our other key focus areas. We offer a number of legal scholarships aimed at supporting the development of a more diverse and socially-conscious legal sector in southern Africa, most notably through our longstanding partnership with London law firm Leigh Day, but also through the support of the University of London, Matrix Chambers, and through our own core scholarship programmes. Some of the beneficiaries of these newer partnerships are profiled below.
We hope you enjoy hearing the latest news and updates from our network of activist scholars, alumni and partner organisations in southern Africa.

Thank you for your support,
Siobhan Margolis
Communications Officer