Celebrating our networks at our 2017 Alumni Dinner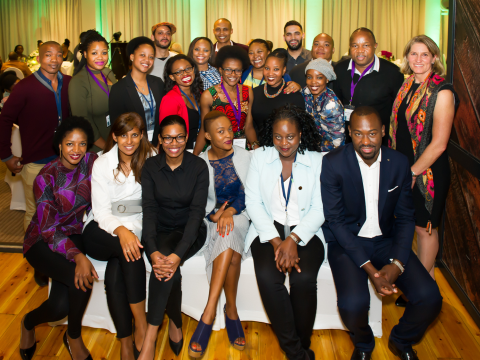 Cape Town, South Africa
Our 2017 Alumni Dinner, held at The Fountains hotel in Cape Town on June 3rd, was an inspiring and exhilarating event, showcasing the wide-ranging talents and immense passion of the Canon Collins community. The evening provided the opportunity for Canon Collins alumni, scholars, staff, board members and other friends of the Trust to catch-up, make exciting new connections and hear about the important work of the Alumni Network in the region.
Highlights of the evening included:
Thank you to all who attended and a special thank you to alumnus Onke Mazibuko who did a wonderful job of tying the whole evening together as MC.
According to one scholar in attendance: "The alumni dinner this year was remarkably inspiring. I heard fascinating speeches and moving personal experiences of some of the scholars. This encourages me to keep working hard as the sky is the limit with this kind of determination".